If you want to have an open-ended response as part of an assessment to see what your students understand, essay questions are the way to go.  However, before you assign an essay question, keep in mind that you will need to review and score the student answers, as well as optionally give them feedback on their response.  If that sounds like what you want, here is how you can do it.
On any Unit Page, click Create Page Element and select Essay Question.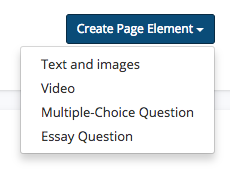 Now you can simply enter the question that you want to ask.

Save the question and now both you and your students will see this question on the page.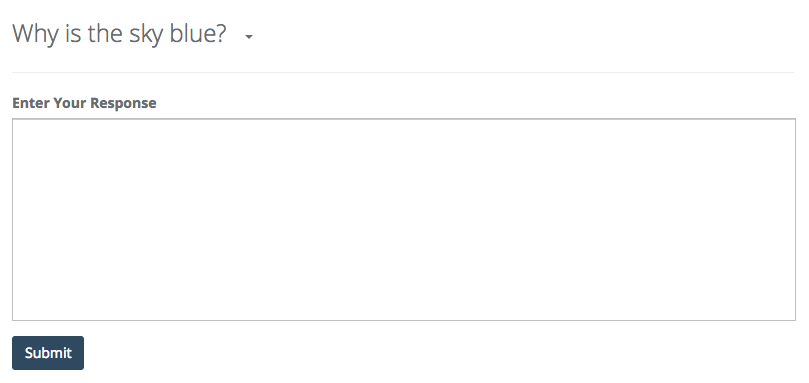 Once the student answers the question, you will need to grade their answer within the results.  You can review their answer by clicking on the student's score for the unit and finding their answer there.
Now, you can do two things.
Give credit, or not, for their response.  If you give credit for the response, you are assigning points to the student for their answer.  If you do not give credit, you are giving no points for their answer.
Provide a comment as feedback to the student.
To give credit for the response, select your desired option from Response Credit.  Depending on the option you select, the border around the answer will either turn green or red.

You can also, optionally, add comments as feedback to the student.  Click the Add Comments button to enter your comments.  Please note that these comments will be displayed back to the student.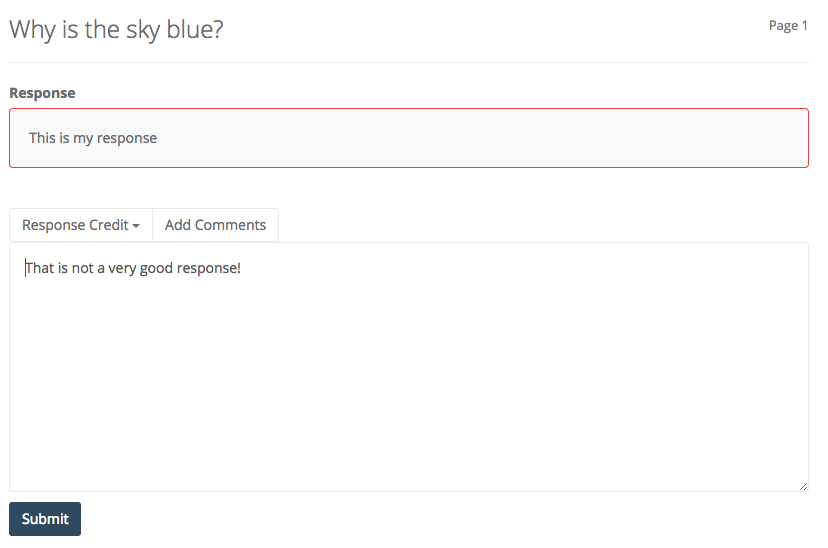 Once you submit those comments, those will now be displayed on the student's page.